What is Near Field Communications?
Near field communication, abbreviated NFC, is a type of contactless, wireless technology used for sending information or making payments. By embedding an NFC chip inside a smartphone, a company can create a virtual wallet where users store credit card information and can pay at a store simply by waving their smartphone over a credit card reader. In 2004, companies Sony, Philips, and Nokia created the Near Field Communication Forum to set standards of development and use for this emerging technology.NFC is similar to radio-frequency identification or RFID. A small NFC chip inside a smartphone or other device generates an electromagnetic field. This field is received by an NFC tag found in a card reader, a smart poster, or even on an advertisement. The tag contains information and, using the electromagnetic field as its power supply, sends this information to the smartphone.
Security Risks of NFC
With this new contactless technology set to become an important part of our lives, people have some valid and understandable security concerns. When using new technologies, the best way to protect your business against potential pitfalls is to know the risks associated with them.One of the most common concerns with NFC technology is that of eavesdropping. Eavesdropping occurs when a third party intercepts the signal sent between two devices. If that third party intercepted a data transmission between a smartphone and a credit card reader then, in theory, they would have access to that person's credit card information. They might also pick up other personal information passed between two smartphones. Another security concern is data manipulation or corruption. This occurs when a third party intercepts the signal being sent, alters it, and sends it on its way. The information the receiving party gets may be corrupt or modified. The attacker may or may not want to steal the information. In some cases, the attacker simply wants to prevent the correct information from getting through. This is often known as a denial of service attack. Finally, the last of the security comes in the form of viruses. While smartphone viruses are currently few and far between, they are growing. Security companies have pointed out that when smartphones provide little financial gain for hackers, they are targeted less. NFC technology would allow users to store valuable bank account and credit card information on their smartphones, thus making them a target.*
*http://www.nearfieldcommunication.org/nfc-security-risks.html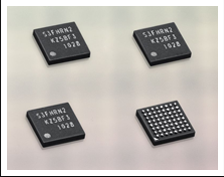 NFC chip
-similar to RFID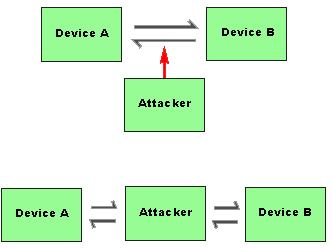 B2B solutions
NFC secure channel
The best approach to ensuring NFC security is to use an NFC secure channel. This will protect against eavesdropping and data modification attacks.It is possible to use standard key agreement protocols such as Diffe-hellman because of the inherent protection has against man in the middle attacks. This protocol can be sued in the standard non-authenticated version because of the inherent NFC security.The shared key can be used to derive a symmetric key which can then be used for the NFC secure channel.The NFC secure channel provides for confidentiality, integrity and authenticity of the data transferred between devices.Despite significant 
security
 concerns, many major players in the payment, Internet and smartphone industry have forged ahead with NFC technology. 
Google
 partnered with MasterCard and Citigroup to develop an 
NFC mobile payment system
, which works on the newer versions of the 
Android
. Industry experts say that near field communication is secure – at least, as secure as a credit card.Because smartphones are essentially tiny 
computers
, the phones' systems can include strong cryptography and other security protocols. Still, it's possible to pick up data from an NFC transaction from a distance using an antenna.Consumers are also not used to protecting their smartphones from intrusion. A 
study
 found that less than 50% use passwords or keypad locks on their phones, and that users were more concerned about receiving unwanted ads than virus attacks. But privacy and security concerns remain a barrier to NFC adoption: half of consumers who haven't tried mobile payments cite tracking by payment services or the possibility of fraud as major reasons.As a technology which will likely soon become an important part of our daily lives, Near Field Communication is something with which we should become familiar. In order to fully understand the potential uses of NFC, it is important to understand exactly what it is. With this understanding, we can then come to a fuller understanding of the risks inherent in the use of NFC and, finally, what we can do to avoid these risks as we begin to pay for merchandise and transfer information in this new, exciting way. Secure NFC has addressed and resolved these security issues in a number of unique ways targeted at both NFC Card Issuers and NFC Cardholders. You and your organization can benefit immediately from our innovative NFC Security solutions by downloading our apps directly to your smartphone today or contact us for licencing information.
http://www.businessinsider.com/security-concerns-dog-near-field-communication-technology-2011-8#ixzz2AeMHHiUW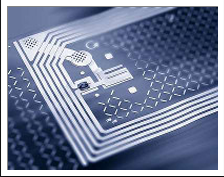 (RFID)
-compatible with all protocols
B2B products
NFC CardLock© App – Prevent ePickpocketing for all NFC Credit Cards, NFC Ticketing Systems, NFC Premises Access Systems, NFC Enabled Passports and NFC smartphones.

NFC CardLock© Validation Tool – to verify that your NFC cards are truly locked and invisible to thieves.

NFC Card Security–strengthens and compliments the global NFC specification to fully eliminate eavesdropping, data manipulation, data insertion, data modification, data corruption, denial of service, man in the middle attacks and Viruses & Trojans.

NFC Terminal Security – makes NFC Terminals compliant with the upgraded NFC card security.

NFC Card & Terminal Loader – seamlessly integrates into your existing card and terminal loading systems plus it can update all NFC cards and terminals already in the field.

NFC Tag Security *available Q2 2013. Contact us for information about this exciting new solution for all NFC based advertisers and issuers of any NFC Tags (both passive and active).

"NFC Hotel Access System *coming Q4 2013– finally a holistic NFC security solution for hotel, resort and general access operators of any size that's both extremely robust and fully scalable".
Secure NFC Pty. Ltd.
A.C.N. 80 158 805 997
L3. 450 St. Kilda Road,
Melbourne, 3004,
Victoria, Australia.